Tyme Master
Founding Member
Joined

Jul 17, 2014
Messages

46,015
WATCH REVIEW
Hands-On Watch Review: Sinn R500 Titanium Chronograph
A mixture of brute force and delicacy you don't often see
BY ROB NUDDS
MARCH 04, 2021
4 MIN READ
The unusual and wholly unexpected Sinn R500 Titanium Chronograph had me hopping with excitement. I couldn't wait to try it on the wrist!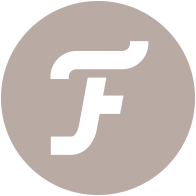 www.fratellowatches.com
A few weeks ago, Sinn announced the new R500 Titanium Chronograph. The announcement came via an online presentation, which I attended. Oftentimes, I find it quite difficult to stay laser-focused on virtual show-and-tells, but Sinn did a good job of keeping me glued to the screen. Why? The unusual and wholly unexpected form of the R500 Titanium Chronograph had me hopping from forum to forum and chat group to chat group, discussing with my colleagues exactly how and when we could get one of these on the wrist to test it out. As it happens, the answers to those questions were: "by asking," and, "right now."
I am a
Sinn
fan and a long-time Sinn owner. My favorite Sinn products are its dive and tool watches. Blasted cases, tegimented steel, even oil-filled models appeal to me. Surprisingly, given the brand's wealth of attractive tool-chronographs, I've never added one to my collection.
I was intrigued by Sinn's take on a rarely-employed form.
I wanted to try the Sinn R500 Titanium bullhead, not so much because I thought it would suit me (I was pretty sure it would not), but mostly because I was intrigued by Sinn's take on a rarely-employed form. From the side, it looked absolutely enormous and I wanted to see whether the likely uptick in legibility was counterbalanced by the expected drop-off in wearability.
https://static.fratello.com/2021/03/Sinn-R500-Ti.001.jpg
Bullishly charming​
Sinn has a bit of an odd reputation within the Fratello team. We're all always excited to see new releases come from the Frankfurt brand. We're all always willing the designers to come up with something shockingly awesome. And yet, for the most part, the brand refuses to rock our boats, opting instead to release wave after wave of incredibly credible watches that have basically no drawbacks rather than uncorking its potential to do something jaw-dropping.
That's not to say this conservative design strategy doesn't result in classics. It surely does! When it comes to a reliable, dependable, timeless, on-brand core range, few brands do it better than Sinn. But when you hold these products in your hands (which you must, because images do not do them justice), and you have the chance really appreciate the quality and durability, you find yourself salivating at the thought of Sinn really taking the gloves off and making something so aesthetically bonkers, it knocks you clean off your feet.
article continued here
R500 March 2021
The racing stopwatch made of high-strength titanium.
• Limited to 300 pieces
• Case made of high-strength titanium, satinised
• Sapphire crystal glass
• Stopwatch-inspired control element at the top of the case
• Interior tachymeter scale to 500 km/h
• Power reserve indicator at 12 o'clock
• Waterproof and pressure-resistant to 20 bar
• Low pressure resistant
A historical model returns: with the Model R500 limited to 300 pieces, we're presenting a racing stopwatch with this extraordinary design in our
range for the first time in many years. What sets this watch apart visually is the position of the crown at 12 o'clock and the push-pieces at 11 and
1 o'clock. Thanks to this arrangement, the Model R500 represents an analogy to the traditional stopwatch and motorsport. The tachymeter scale
on the interior bezel is used to measure speeds. With the power reserve indicator at 12 o'clock, you can always see whether the timepiece is
ready to go. The displays for hour, minute and subsidiary second and the stop functions for 12 hours, 30 minutes and 60 seconds are mounted in
the centre for high-precision time measurement.
The unusual positions of the crown and push-pieces - also known as the "bullhead chronograph" due to the appearance of a bull's head - requires
an extremely demanding case construction. The dial slopes downwards from top to bottom and is thus angled towards the wearer, who can
conveniently adjust the crown and push-pieces at the wrist.
The satinised case itself is made of high-strength titanium (Grade 5), which underlines the technical and contemporary interpretation of the watch
and ensures a comfortable fit.
The R500 is equipped with a black cowhide strap with red seam integrated into the case. The recessed strap embossing pays homage to the hole
pattern design so common in motorsport.
S I N N S P E Z I A L U H R E N G M
Limited to 300 pieces
Case made of high-strength titanium, satinised
Sapphire crystal glass
Stopwatch-inspired control element at the top of the case
Interior tachymeter scale to 500 km/h
Power reserve indicator at 12 o'clock
Waterproof and pressure-resistant to 20 bar
Low pressure resistant
Mechanical Movement

Valjoux 7750
Self-winding mechanism
25 bearing jewels
28,800 semi-oscillations per hour
Seconds stop function
Anti-magnetic as per DIN 8309

Case

Case made of high-strength titanium, satinised
Sapphire crystal glass in front, anti-reflective on both sides
Case back screw-fastened
Crown screwable
Meet the technical requirements for waterproofness, as set out in standard DIN 8310
Waterproof and pressure-resistant to 20 bar
Low pressure resistant

Functions

Hours, minutes, subsidiary seconds
Chronograph
Date display
Interior tachymeter scale up to 500 km/h
Power reserve indicator

Dimensions and Weight

Case diameter: 42 mm
Band lug width: 24 mm
Case thickness: 16 mm at 12 o'clock and 13 mm at 6 o'clock
Weight without strap: 74.5 gramme

Dial and Hands

Matte black dial
Indices coated with luminescent colour
Hour and minute hand coated with luminescent colour

Warranty