Performance smartwatch the luxury brand has made
MAR 13, 2020 —
BY ARIEL ADAMS
https://www.ablogtowatch.com/tag-heu...ch-for-2020-2/
F
ive years after launching the original
TAG Heuer
Carrera Connected, Swiss TAG Heuer now launches its latest smartwatch in 2020, the simply-named
TAG Heuer Connected (debuted on aBlogtoWatch here)
. Launched in New York City at a special event around the Connected product, TAG Heuer was rightfully proud of its latest "connected" creation.
The 2020 TAG Heuer Connected builds on the brand's previous smartwatches while adding a host of refinements. It goes without saying that this is the highest-performance smartwatch the luxury brand has made, since it uses the latest hardware and technology. On top of that, however, one can easily say that the 2020 TAG Heuer Connected is the most refined smartwatch TAG Heuer has made, given a host of subtle details that make it both highly wearable and enjoyable to use.
One of the best parts of the concept is how TAG Heuer designed the Connected to be as long-lasting (without needing to be replaced) as possible. A good example is a special system that allows the battery to be removed and replaced, as batteries are typically the first components to fail in such products. TAG Heuer also has a companion smartphone app that goes with the Connected, allowing you to manipulate a lot of the watch's features. In the app, users will be notified about new features such as software updates and brand new in-house-designed watch faces.
The TAG Heuer Connected is not Swiss-made, but it is one of the most Swiss smartwatches there is given how much of the hardware and software was designed in-house at the company HQ in Europe. The software and hardware experience finally feel like the same team designed them both. For instance, TAG Heuer didn't want users to have to spend too much time interacting with the touchscreen. While you can use the touchscreen, the two pushers and the crown (which is also a scroll wheel) allow you to operate many important features (such as the chronograph and sport tools) without having to really touch the screen. This is especially true for the custom TAG Heuer software included, in addition to the base Google Wear OS operating system.
Speaking of the screen, the new OLED touchscreen topped with the sapphire crystal is the best-looking screen yet for the TAG Heuer Connected family. Overall, each of the steel or black PVD-coated titanium-cased 2020 TAG Heuer Connected watches feel more like traditional luxury watches as compared to a technology product (and even more so than past TAG Heuer Connected products). A lot of this is due to in-house design efforts at TAG Heuer to make sure as many top-end materials and finishes are used in the exterior of the watch. Under the ceramic bezel, for instance, is the antenna, which would not be able to receive any signals if it were under a metal component.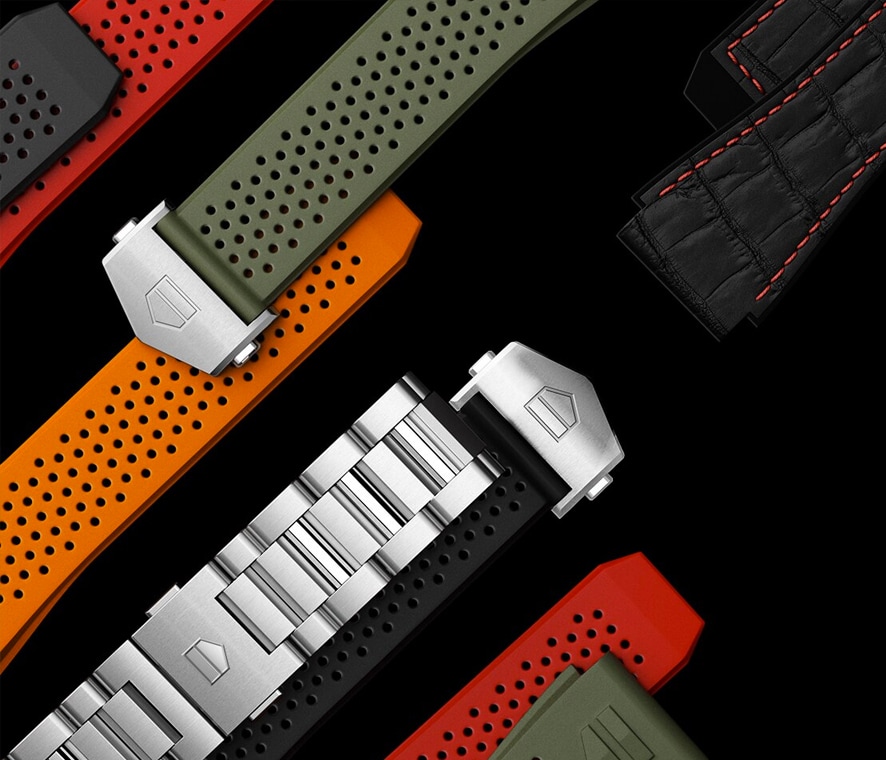 https://www.tagheuer.com/us/en/smart...connected.html