aBlogtoWatch.com
Published on Jun 2, 2019
Celebrating 50 Years of the TAG Heuer Monaco Watch at the 77th Monaco Grand Prix | aBlogtoWatch
Last week, aBlogtoWatch had the pleasure of joining TAG Heuer at the 77th Monaco Grand Prix celebrating the unveiling of the limited-edition TAG Heuer Monaco 1969-1979 watch (reference CAW211V.FC6466) as part of the brand's 50th-anniversary celebration of the iconic Monaco watch collection.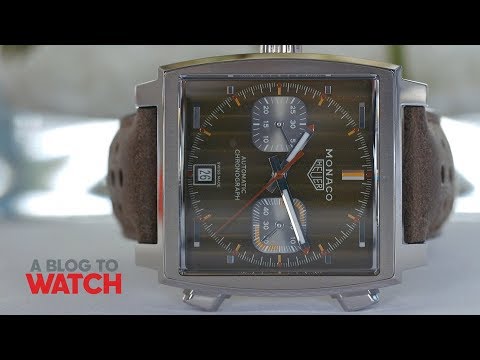 50 Years Of The TAG Heuer Monaco Watch & 90 Years Of The Monaco Grand Prix Race
JUN 02, 2019 — BY ARIEL ADAMS
Link to article →→→→ https://www.ablogtowatch.com/50-year...and-prix-race/


A
deliciously candid video interview with the eldest living part of
TAG Heuer's
legacy – Mr. Jack Heuer – played for us at TAG Heuer's 50th anniversary of Monaco watch party, in Monaco. In it, the origins of the Heuer Monaco watch name were revealed. A paraphrased account of a smiling Mr. Heuer's sentiments: "Monte-Carlo as a name was taken but Monaco was available and sounded pleasant. We agreed it would make for a good wristwatch name." You'd be forgiven for not knowing this fact because the Monaco watch is a historic fixture in the world of racing chronographs and also happens to be the official watch partner of the Monaco Grand Prix race.