"There is no dark side of the Moon really, matter of fact, it's all dark".
Saving the DSotM Collection
BY ROBERT-JAN BROER
NOVEMBER 12, 2019
5 MIN READ
https://www.fratellowatches.com/apollo-8-the-best-speedmaster-dark-side-of-the-moon-edition/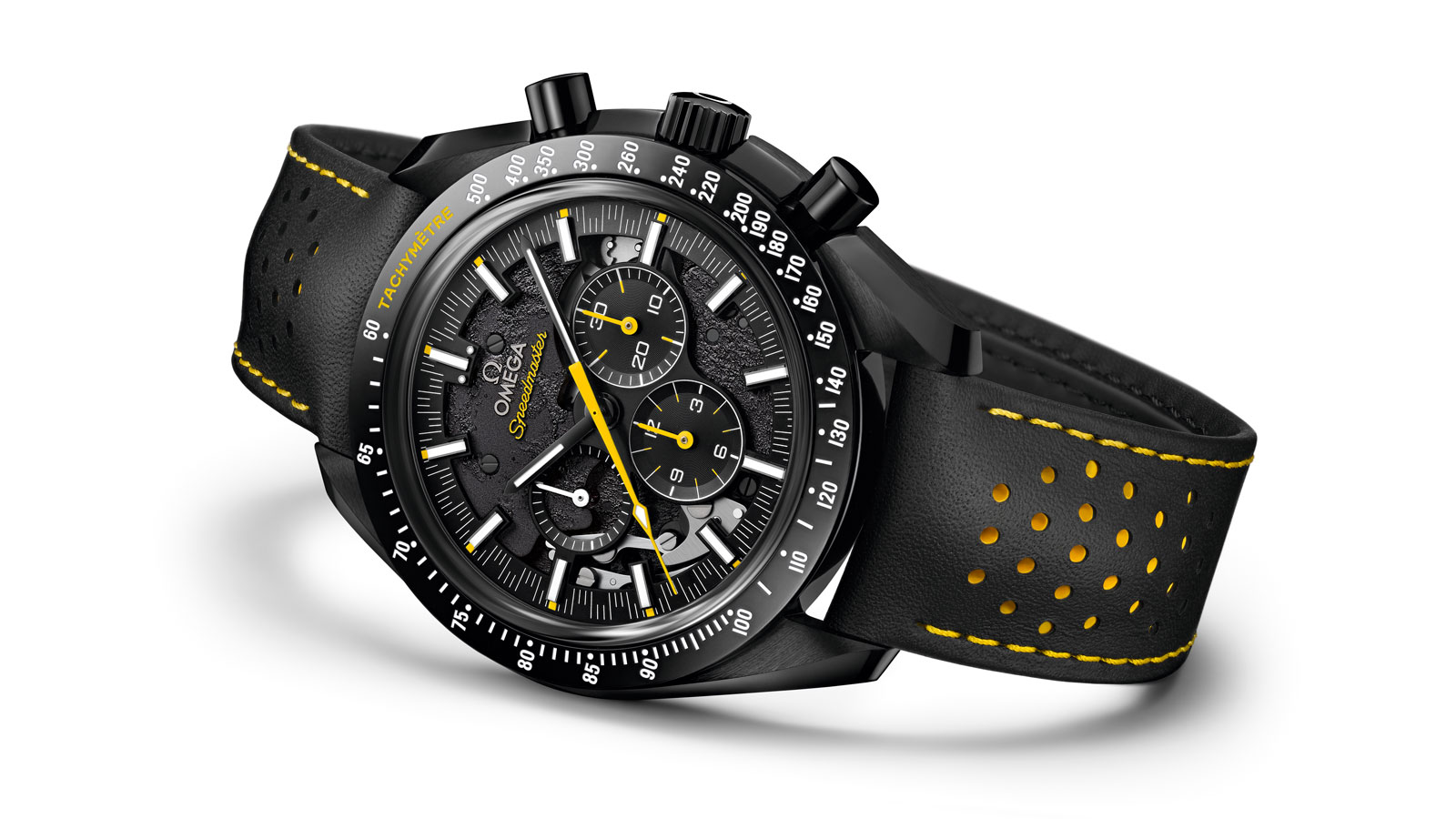 Apollo 8
When the original Speedmaster Dark Side of the Moon was introduced in 2013, Omega already made the connection with the Apollo 8 mission in their communication. That mission was the first Apollo mission where the astronauts were on the dark side of the Moon. Somehow, this was only just a few lines in the press communication and on the website, but it wasn't picked up by most people. Perhaps this black ceramic Speedmaster Dark Side of the Moon was also mainly picked up by people who weren't interested in Omega, or the Speedmaster, before. If I look at my circle of watch collecting friends, it was the first Omega to many of the Rolex enthusiasts that I know, for example. It opened their eyes towards Omega and became their first watch of this brand. More than once, I was ready to purchase the Omega Speedmaster Dark Side of the Moon, but another (vintage) Speedmaster Professional came on my path, and that's what I (mainly) collect. With all the Dark Side of the Moon variations being introduced in the few years after, my interested faded away a bit. Until 2018, that is.
FAR SIDE
The caseback delves into the dark side of the moon that only astronauts get to see. It's also a perfect view of the Calibre 1869 inside.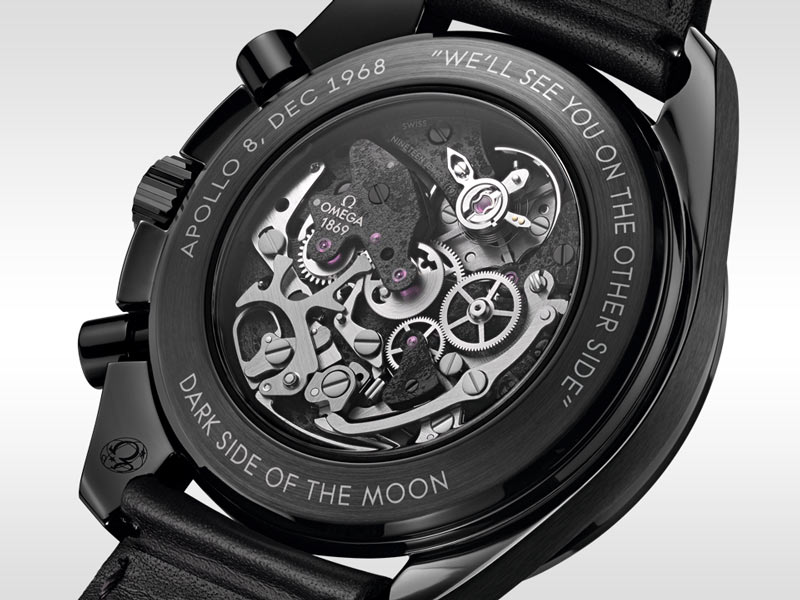 NEAR SIDE
The dial-side of this watch is a light shade with a landscape full of craters to represent our view of the moon's surface from Earth.