Oct 14, 2019
OMEGA
OMEGA's past and present is now on display in a Museum of the future.
The beautiful, light-filled space invites visitors to explore the Swiss brand's fascinating story through immersive movies, compelling showcases and interactive experiences.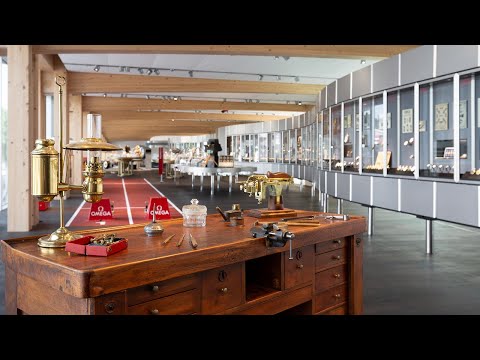 The new Museum, housed in a striking steel, glass and Swiss timber building designed by award-winning architect Shigeru Ban, brings the OMEGA story to life through immersive movies, compelling displays and fun interactive experiences.
The journey to the heart of OMEGA includes a 360? history of time and a giant walk-in Speedmaster revealing the inner-workings of the famous Co-Axial Escapement. Along the way, visitors can unleash their inner Olympian on a 9m running track, explore OMEGA's history of women's watchmaking, walk across a lunar surface and enter the exciting world of James Bond 007.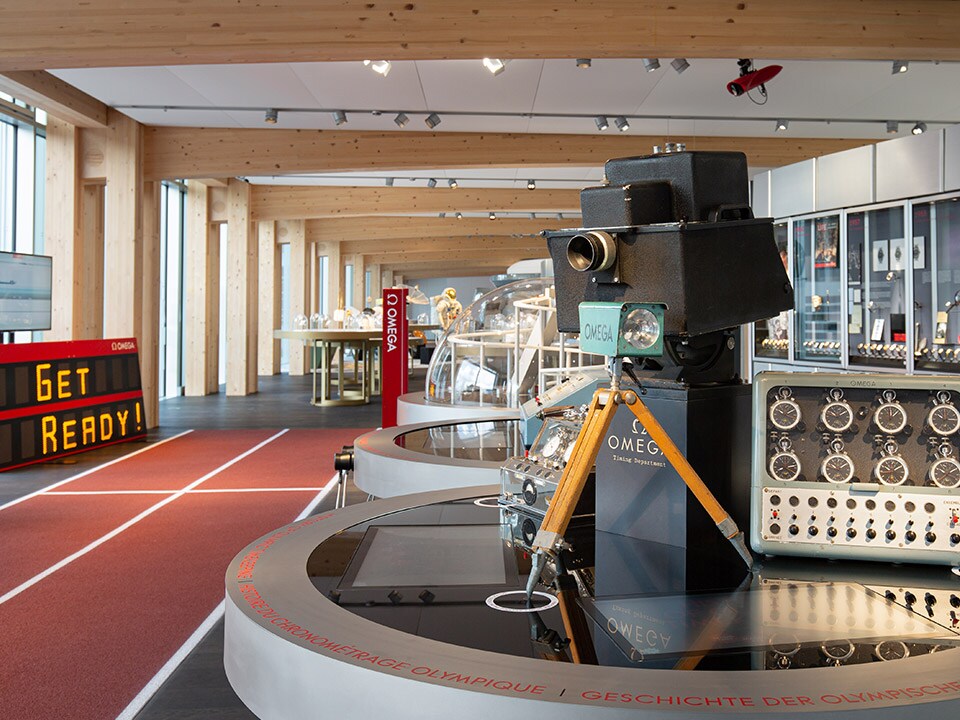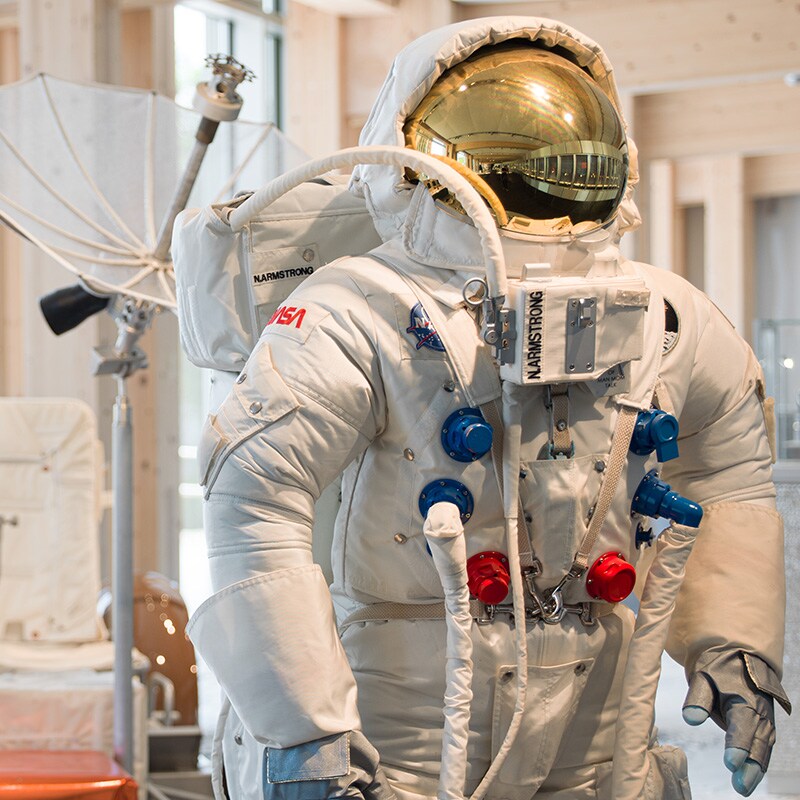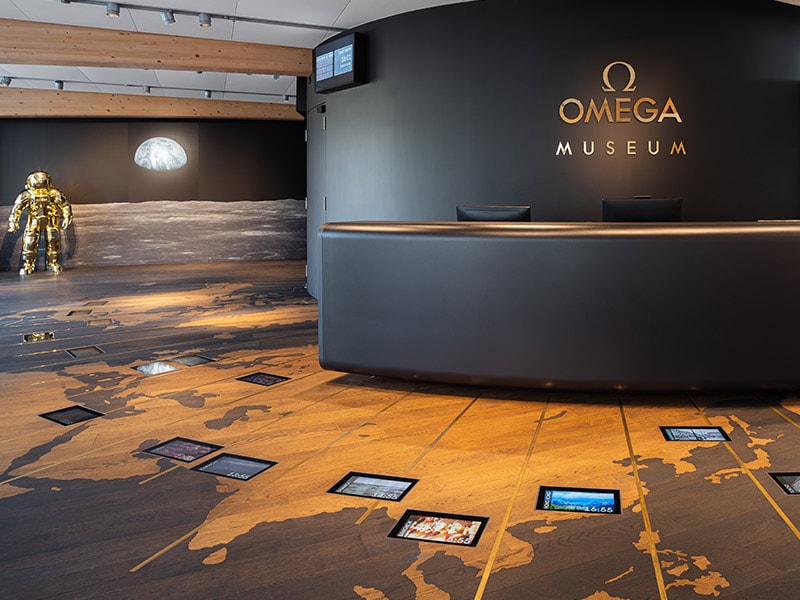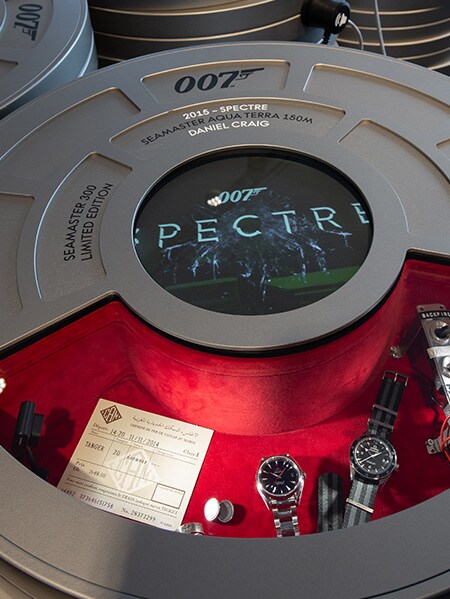 Those wishing to delve into the details can follow the path of a 50m steel bracelet made up of 64 treasury windows.

To coincide with the opening of the new Museum, OMEGA has created a dedicated Instagram account - #OMEGAMuseum - and a fully upgraded "Extract from the Archives" service, which is now available online.
OPENING HOURS:
Tuesday to Friday:
11:00 – 18:00
Saturday & Sunday:
10:00 – 17:00
Monday:
Closed
COST: FREE
(includes visit to Swatch Museum)
VINTAGE SERVICES
We offer the same care and attention to our clients as we do to our timepieces because we're passionately committed to the highest level of service. Over the years, our Archives have amassed a wealth of information which we are committed to preserve, so that OMEGA can today and in the future issue – for most of its watches – not only accurate glimpses into how your timepiece was produced as an Extract from the Archives, but also as a Certificate of Authenticity based on an expert analysis of your timepiece.
CERTIFICATE OF AUTHENTICITY
An 'Authentic' OMEGA timepiece is a watch powered by an OMEGA movement/calibre constructed entirely of, and serviced with correct OMEGA parts and components.
Our expert assessors have encyclopaedic knowledge and access to extensive historical production records and servicing policies. Upon examining the current state of your timepiece they can establish and document its authenticity. The Certificate of Authenticity will be given to an authentic OMEGA timepiece that is older than 30 years.
SEE MORE
EXTRACT FROM THE ARCHIVES
We have upgraded a special online service for watch enthusiasts who would like to know more about the production history of their OMEGA products that are older than 10 years. The Extract of the Archives contains detailed information from our archives which relates to your watch and how it left our facilities in Biel, as well as the exact production date of the watch. The Extract of the Archives is not a Certificate of Authenticity and does not guarantee the authenticity of a watch or its component parts.
SEE MORE
Omega guarantees