SOLID SCREW LINK BRACELET, SOLID END LINKS
Second Hour Watches: an Australian watch company
January 01, 2020



Average Bros

On this episode we preview a new and interesting diver coming to Kickstarter in the new year. The Gin Clear Diver from newcomer Second Hour has a lot to offer in a pretty compelling package. Even in this early prototype, you can get a nice glimpse of what is to come and it's already quite clear that the Gin Clear Diver, is going to end up in a real sweet spot of design, features, and execution. I for one, am excited to see what comes of this project.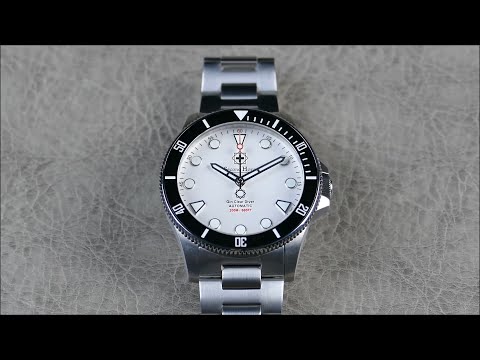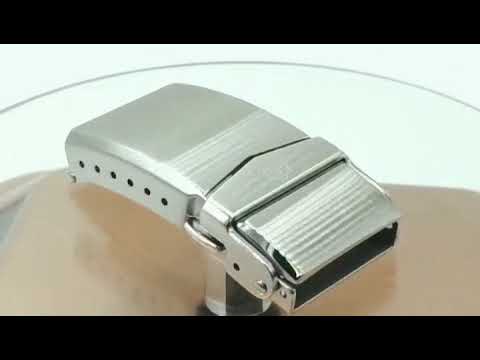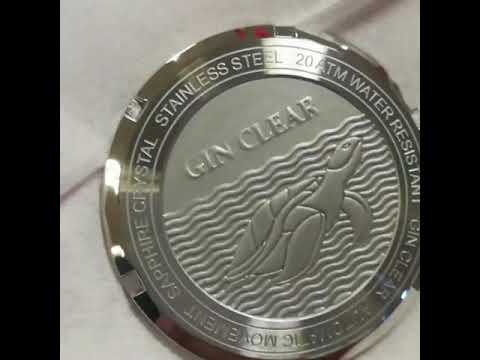 Hey, where's the Prototypes? Gin Clear Diver Update
BEFORE YOU GET CONCERNED: THIS IS A GOOD NEWS STORY. GOOD FOR SECOND HOUR WATCHES AND GREAT NEWS FOR YOU. IT'S A STORY WITH A POSITIVE OUTCOME AND, THOUGH IT INVOLVES SOME PAIN, OUR CAREFUL PLANNING ALLOWED US TO MAINTAIN COURSE WITHOUT ANY COMPROMISES WHERE IT COUNTS. WE WROTE A PIECE A WHILE BACK REGARDING THE CHALLENGES OF SECURING A GREAT MANUFACTURING PARTNER; SOMEONE WHO SHARED THE VISION AND WOULD WORK AS HARD AS US TO GET IT RIGHT, ON TIME. THE PIECE OUTLINED THAT QUALITY OF BUILD AND COMPONENTS IS OF ABSOLUTE IMPORTANCE TO US, BUT THAT SERVICE RUNS EQUAL FIRST IN THAT RACE. THE ATTENTIVENESS OF OUR MANUFACTURING PARTNERS TO OUR NEEDS AND THEIR COMMUNICATION TURNAROUND TIMES ARE CRITICAL TO THE SUCCESS OF THIS PROJECT AND THE REALISATION OF OUR VISION TO BUILD, NOT JUST THE GIN CLEAR DIVER, BUT THE SUCCESSION OF WATCHES WE HAVE ALREADY DESIGNED AND IN SOME CASES BUILT TO EARLY STAGE PROTOTYPES (MORE ON THAT LATER).
WE ARE FIRM BELIEVERS IN INSURANCE, BUT NOT JUST THE KIND YOU PAY TO HUGE CORPORATIONS FOR EVENTS THAT NEVER HAPPEN. YOU SEE, WE DIDN'T JUST PROVIDE ONE MANUFACTURING PARTNER OUR DETAILED SPECIFICATIONS LIST AND DESIGNS FOR THE GIN CLEAR DIVER, WE ENGAGED THREE. THREE SEPARATE ROUNDS OF PROTOTYPES, ALL BEING BUILT FROM THE SAME STARTING POINT AND ALL PARTNERS KNOWINGLY COMPETING FOR OUR BUSINESS. THIS WAS OUR INSURANCE, AND THOUGH IT COST US ADDITIONAL FINANCIAL OUTLAY WE WERE HAPPY TO BEAR IT AS IT INCREASED OUR CHANCES OF PRODUCING A QUALITY PRODUCT AND SIGNIFICANTLY OFFSETS THE RISK OF LATE DELIVERY WHEN WE HIT MASS PRODUCTION. WE WERE TRANSPARENT WITH THEM AS WE ARE WITH YOU, AND ALL OUR MANUFACTURING PARTNERS RESPONDED WITH A WILLINGNESS TO PARTICIPATE IN A LITTLE FRIENDLY COMPETITION. SO OFF WE WENT.
I CAN ALSO REVEAL THAT WE HAD ANOTHER PARTNER BUILDING A PROTOTYPE FOR A DIFFERENT WATCH TO THE GIN CLEAR DIVER, A GORGEOUS, 200 METRE COMPRESSOR STYLE DIVER WE WILL BE RELEASING IMMEDIATELY AFTER THE GIN CLEAR DIVER. WE WON'T SPOIL THE REVEAL FOR YOU, BUT WE CAN TELL YOU THAT WE ARE EXTREMELY HAPPY WITH THE RESULTS. BUT AS FOR THE OTHER PROTOTYPES, WELL, THINGS WEREN'T RUNNING AS SMOOTHLY. TWO ARE RUNNING BEHIND SCHEDULE AND WE HAVE CUT THE RELATIONSHIP WITH ONE MANUFACTURER (LET'S CALL THEM COMPANY X) FOR A COMBINATION OF REASONS:
COMMUNICATION: THINGS STARTED WELL WITH COMPANY X. COMMUNICATION WAS REASONABLY RESPONSIVE, WITH AN APPARENT SHARING OF OUR VISION FOR HIGH QUALITY COMPONENTS, FINISHING AND ASSEMBLY. HOWEVER, ONCE WE FINALISED THE ORDER (PAID), THINGS WENT RAPIDLY DOWN HILL. THE TURN AROUND FOR OUR ENQUIRIES - EVEN URGENT REQUESTS - BECAME LONGER, SOMETIMES STRETCHING TO A DAY OR MORE, YET WE COULD SEE THAT OUR EMAILS AND TEXTS WERE BEING OPENED AND READ. WE BEGAN TO GET FRUSTRATED THAT THE ANSWERS TO KEY QUESTIONS WERE NOT FORTHCOMING AND THAT WHEN THEY CAME THEY CAUSED CONFUSION AND CONCERN.
DELAYS: THE DELAYS BEGAN AFTER WE DISCOVERED THAT OUR BASE SPECIFICATIONS WERE NOT BEING FOLLOWED. WE HAD BEEN VERY CLEAR ABOUT THE TYPE OF BRACELET AND CLASP WE WANTED, IT WAS SPELLED OUT IN OUR PRODUCT SPECIFICATION, WHICH HAD DETAILED DESCRIPTIONS, MEASUREMENTS AND SAMPLE PICTURES TO REMOVE ANY UNCERTAINTY. THE WORK HAD BEEN ACCEPTED ON THE BASIS THESE SPECS COULD BE DELIVERED. HOWEVER, THE BRACELET AND CLASP COMPANY X SELECTED DID NOT LOOK OR FEEL LIKE OUR DESIGN AND DIDN'T ALIGN WITH OUR VISION FOR A WATCH WITH A PREMIUM FEEL, A WATCH THAT PEOPLE WOULD PICK UP AND SAY 'WOW, THIS FEELS LIKE QUALITY'. THIS INABILITY TO FOLLOW INSTRUCTIONS WAS VERY CONCERNING AND ADDED TWO FURTHER WEEKS OF DELAY WHILE WE ALL SEARCHED THE MARKET FOR A BETTER MATCH TO OUR SPECIFICATIONS.

ONCE WE GOT BACK ON TRACK THE DELIVERY DATE MOVED OUT AGAIN AN ADDITIONAL TWO WEEKS (NOW TOTALLING FOUR) WHILE THE BRACELET AND CLASP PARTS WERE BROUGHT IN AND MATCHING TO THE CASE BEGAN. THEN THERE WAS AN ADDITIONAL PERIOD THAT COULDN'T REALLY BE EXPLAINED. ASSEMBLY WAS NOW DELAYED TILL OCTOBER 10, WHICH WOULD HAVE SEEN US TAKING POSSESSION OF THE PROTOTYPES MID SEPTEMBER. NOW, DELAYS ARE TO BE EXPECTED, AND WE ARE REALISTIC ENOUGH TO KNOW THEY HAPPEN SOMETIMES. BUT WHEN DELAYS ARE CAUSED BY A FAILURE TO STICK TO THE AGREED DESIGN, WE START TO FEEL VERY UNEASY.
QUALITY: WE HAD TO ALMOST BEG FOR WORK IN PROGRESS UPDATES, SUCH AS PHOTOS AND VIDEO OF OUR PRECIOUS PARTS. WE DIDN'T RECEIVE THEM. WHAT WE RECEIVED WERE SOME PICTURES OF THE DIALS WE PAID GOOD MONEY TO HAVE BUILT. THE PICTURES WERE DISAPPOINTING. THE LUME WAS POOR, THE LOGO HAD BEEN RENDERED IN A VERY ODD WAY, AND THE COLOURS WERE LACKLUSTRE. IT WAS UPON SEEING THESE, COMBINED WITH THE FACT THAT WE KNEW WE STILL HAD WEEKS TO WAIT (LIKELY MORE) BEFORE BEING ABLE TO ASSESS THE COMPLETE SET OF COMPONENTS, THAT WE MADE THE TOUGH CHOICE TO PULL OUT OF THE CONTRACT. THANKFULLY, WE HAD A CLAUSE WITHIN THE AGREEMENT THAT PROTECTED US.
WHAT WE DID NEXT WAS ASK ONE OF OUR OTHER MANUFACTURING PARTNERS, THE ONE WHO HAD ALREADY PRODUCED OUR COMPRESSOR DIVER PROTOTYPES (LET'S CALL THEM COMPANY A), TO TAKE A SWING AT THE GIN CLEAR DIVER. WE KNEW COMPANY A'S CASES TO BE EXCELLENT, THEIR DIALS TO BE EXQUISITELY DETAILED AND PRECISE, AND, JUST AS IMPORTANTLY, THEY COMMUNICATED WITH A SENSE OF URGENCY AND ACTIVELY LOOKED FOR WAYS TO SOLVE PROBLEMS WHEN THEY AROSE. THIS WAS A PARTNERSHIP IN THE TRUEST SENSE OF THE WORD, AND EVEN THOUGH WE HAVE PROTOTYPES STILL OUT THERE BEING MADE, NONE OF THE REMAINING MANUFACTURING PARTNERS ARE COMING CLOSE IN TERMS OF COMPANY A'S SPEEDY AND HONEST COMMUNICATION, ABILITY TO MEET DEADLINES, AND COMPONENT QUALITY. TO CAP IT ALL OFF, THE PRODUCTION TIME FOR THE REMAINING MANUFACTURERS IS ALMOST DOUBLE THAT OF COMPANY A.
SECOND HOUR WATCHES MAY BE SMALL AND WE ARE NEW, BUT WE HAVE SIGNIFICANT EXPERIENCE PLANNING AND EXECUTING PROJECTS AND IDENTIFYING AND MANAGING RISK. WE NOW KNOW WHERE OUR, AND YOUR HARD EARNED MONEY IS BEST INVESTED WHEN IT COMES TO THE GETTING THE GIN CLEAR DIVER AND OUR FUTURE RELEASES INTO YOUR HANDS. OUR INSURANCE POLICY IS PAYING OFF AND THE INVESTMENT HAS BEEN MORE THAN WORTH IT, SAVING US ALL A LOT OF PAIN DOWN THE ROAD WHEN WE LAUNCH.
WE ARE SO GLAD TO HAVE YOU ALONG WITH US FOR THIS ADVENTURE AND CANNOT WAIT TO REVEAL THE PROTOTYPES WE HAVE PUT SO MUCH WORK INTO.
CHEERS AND THANK YOU
PETER SARGISON
FOUNDER & DIRECTOR
SECOND HOUR WATCHES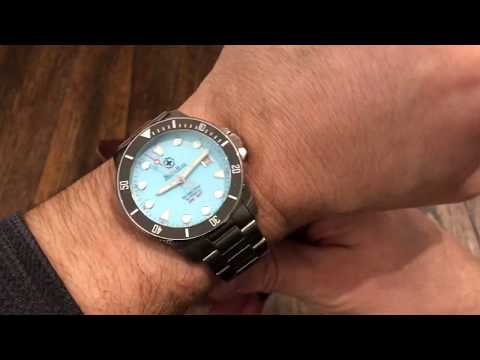 We're passionate about quality design
BECAUSE WE SELL DIRECT AND FOCUS ON QUALITY RATHER THAN COSTLY MASS MARKETING AND CELEBRITY ENDORSEMENTS, OUR WATCHES WILL BE BOTH AFFORDABLE AND A PLEASURE TO OWN. WE BELIEVE OUR WATCHES WILL TAKE A PLACE OF PROMINENCE IN YOUR COLLECTION, WHETHER YOU'RE OBSESSIVE WATCH ENTHUSIASTS LIKE OURSELVES, OR ARE JUST SEEKING THAT ONE PERFECT WATCH FOR YOUR LIFESTYLE.
---
---
---
---
High End Bracelet and Clasp
OUR H-LINK, SCREW PIN BRACELET COMES TOGETHER WITH A SOLID, MILLED STAINLESS STEEL FLIP LOCK CLASP WITH PUSH BUTTON OPENING FOR SECURE, EASY OPENING AND RUGGED DURABILITY. WE'VE ADDED PLENTY OF MICRO-ADJUSTMENTS TO THE CLASP TO ALLOW YOU TO GET THAT BRACELET SIZED JUST RIGHT, NO MATTER YOUR WRIST SIZE.
---
Small Details Matter
THAT'S WHY WE INCLUDE AN ETCHED SCREW DOWN CROWN, EMBOSSED CASE BACK AND ETCHED BRACELET CLASP. CARRYING LOGO AND BRANDING ELEMENTS ACROSS THE WHOLE WATCH CREATES A COHESIVE, STYLISH LOOK.
Our Custom Designed Embossed Case Back
---
Prototyping: Completed
THE PROTOTYPES FOR THE GIN CLEAR DIVER ARE FINALLY COMPLETE!
SINCE RECEIVING THE PROTOTYPES THEY HAVE BEEN INSPECTED CLOSELY FOR QUALITY AND ADHERENCE TO OUR DESIGN. A FEW MINOR ENHANCEMENTS HAVE BEEN NOTED TO IMPROVE FIT AND LEGIBILITY. WE PUT EACH WATCH THROUGH SOME GRUELLING TESTS TO ENSURE THE WATCHES ARE ROCK SOLID FOR YOU.
reviews: underway
TO ENSURE YOU CAN SEE THE GIN CLEAR DIVERS FROM A RANGE OF PERSPECTIVES, THEY'VE BEEN SENT FOR REVIEW WITH A NUMBER OF WELL KNOWN WATCH CHANNELS AND BLOGGERS. THESE INCLUDE RANDOM ROB, ZALTEK REVIEWS, AVERAGE BROS, OFD CHANNEL (ARON DUNLAP), RELATIVE TIME, WHAT'S ON THE WRIST AND TIME TO GO TRAVEL AND TIMEPIECES (AND MORE TO BE ANNOUNCED). EACH REVIEW WILL BE SHARED HERE AND VIA OUR SOCIAL MEDIA CHANNELS.
---
Our Time Line for Launch April 2020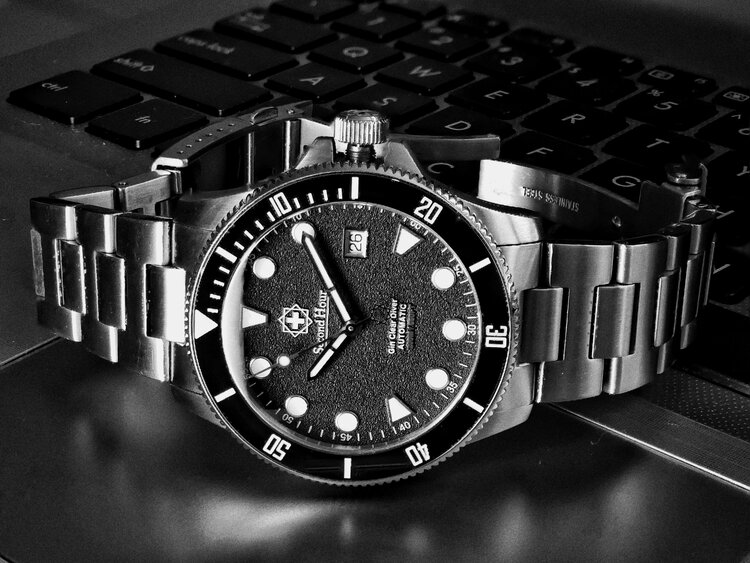 The Gin Clear Diver Parts
The Dials
OUR DIALS ARE PRECISION MOULDED, WITH ALL DETAILS (LOGO, NAME, SPECS) EXPERTLY EMBOSSED PROVIDING AN IMMERSIVE, 3D VIEWING EXPERIENCE THAT WILL HAVE YOU STARING IN FASCINATION
.
WITH BOTH TEXTURED SAND AND FLAT MATT SURFACES, THE GIN CLEAR DIVER DIALS CREATE REAL INTEREST THAT PAIRS PERFECTLY WITH OUR VERY SPECIAL DIAL MARKERS.
Case, Sapphire Crystal, Ceramic Bezel and Case Back
OUR 316L STAINLESS STEEL CASE, MATT FINISH BLACK CERAMIC BEZEL, 3.5MM THICK DOMED SAPPHIRE CRYSTAL WITH 5 LAYERS OF ANTI-REFLECTIVE COATING INSIDE AND THE BEAUTIFUL EMBOSSED CASE BACK WITH THE TURTLE DESIGN.
A BROAD, COIN EDGE BEZEL PROVIDING PLENTY OF GRIP FOR EASY ACTUATION
---
The Gin Clear Diver solid, milled steel buckle
316L STAINLESS STEEL - SOLID END LINKS, SOLID SCREW LINK BRACELET, FULLY MILLED CLASP COMPONENTS. THE BRACELET AND CLASP NOT ONLY LOOK AND FEEL PREMIUM, THEY HAVE AN OUTSTANDING FIT AND FINISHING LEVEL THAT WILL LAST YOU FOR YEARS.
The Gin Clear Diver handsetWITH OUR CUSTOM DESIGNED COUNTERWEIGHT SECONDS HAND