WatchBox Reviews
Published on Oct 19, 2018

The Bremont Boeing Model 1 GMT features a 43mm titanium case surrounding a black dial on a Seattle (organic polymer) strap and additional strap with a tang buckle. Functions include hours, minutes, second, date, and GMT hand. The watch also measures 14.3mm in thickness and 51.8mm from lug-to-lug.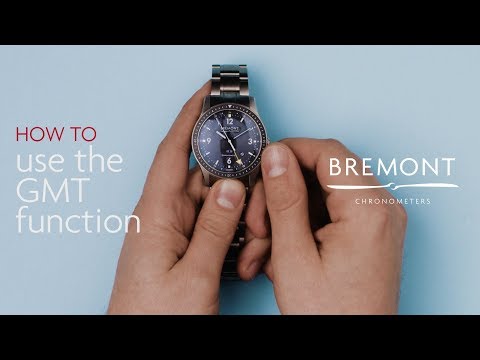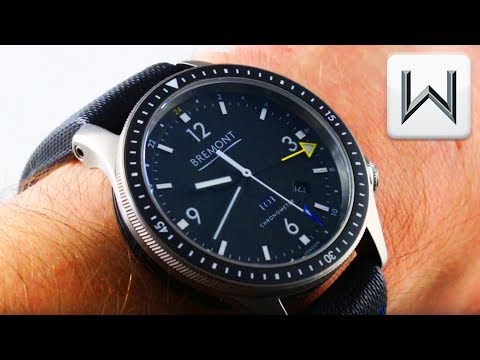 DESCRIPTION


The Bremont Boeing Model 1 Ti-GMT is manufactured from Boeing aviation-grade Ti 6-4 Titanium. This super strong titanium is significantly stronger than any commercial titanium and used widely in both airframes and engine components. This is the first time that this material has been used in watch manufacture. The Model 1 also features Bremont's unique Trip-Tick® case construction with an integrated crown guard. The beautifully decorated movement is suspended in Boeing blue decorated steel with rubber anti-shock mounts visible through a stunning crystal case back.

Modified calibre 11 ½''' BE-93-2AE automatic chronometer with 42 hour power reserve

Boeing aviation-grade Ti 6-4 titanium case

Water resistant to 10 ATM, 100 metres

Seattle (organic polymer) strap and additional strap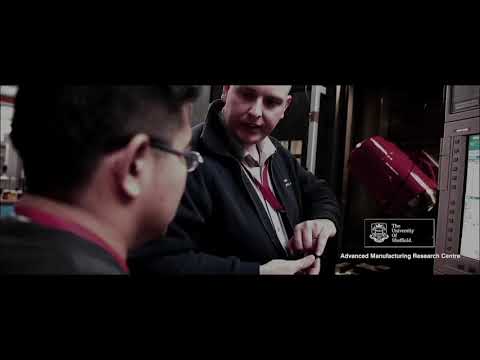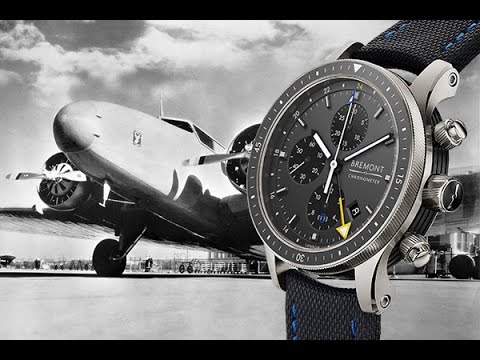 ADVANCED MATERIAL TECHNOLOGY
When Boeing started searching for a watch partner, it was evident that they were wanting a lot more than simply a branded watch. The quality of Bremont's work made it clear that the two companies would make ideal collaborators. Over the last decade, for example, Bremont has manufactured limited edition timepieces in tribute to aircraft under the Boeing Company umbrella, like for example, the North American P-51. Bremont has also been working extensively with the military. Pilots serving globally from Alaska to Antarctica proudly wear Bremont watches designed and manufactured especially for their squadrons. Timepieces have been designed to celebrate flying machines like the Boeing AH-64 Apache gunship and CH-47 Chinook helicopters, the large military transport C-17 Globemaster and state of the art jet fighters like the Boeing F-15 Eagle (below), F/A-18 Hornet and Super Hornet. At any moment, a Bremont will be airborne somewhere in the world keeping precise time for its pilot owner, even in the harshest of environments.


BREMONT AND THE AMRC
The AMRC was set up in Sheffield, UK, to identify, research and resolve advanced manufacturing, machining and material challenges. Nick English described the benefit to Bremont: "We wanted the watches to be special and unique within our range whilst adhering to our core principles like longevity, robustness and the aviation DNA that runs through our brand. When we talked to AMRC we fell in love with what they are doing. The end result was us designing a watch and using AMRC's expertise on the materials and the manufacturing process.




Working with Boeing's material research expertise and AMRC's development of innovative manufacturing processes, Bremont has set a new standard in aviation timepieces. The Bremont Boeing models are stunning advanced designs constructed from aviation grade metals which in some cases are new to watch manufacture. Whilst using cutting edge and more modern materials, the timepieces act as classic tributes to an earlier era in Boeing's rich history.