Bremont Supermarine Terra Nova GMT Limited Edition Luxury Watch Review
WatchBox Reviews
Published on Sep 25, 2018
The Bremont Supermarine Terra Nova GMT Limited Edition features a 43mm titanium case surrounding a black dial on a titanium bracelet with folding buckle. Functions include hours, minutes, seconds, date and GMT. The watch also measures 16.4mm in thickness and 50.8mm from lug-to-lug.
Comparable watches include the Rolex GMT Master 2, the Omega Seamaster Planet Ocean GMT 600M, and the Blancpain 500 Fathoms GMT.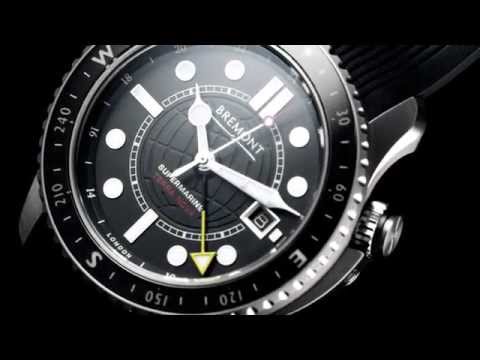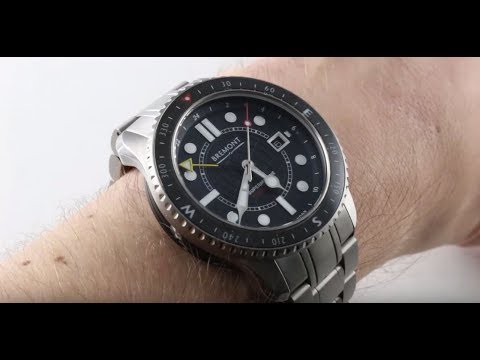 In early 2014, renowned British polar explorer Ben Saunders and his team mate Tarka L'Herpiniere rewrote history with their world record-breaking Antarctic expedition. One of the most ambitious polar expeditions in a century, it marked the first time Captain Robert Falcon Scott's ill-fated Terra Nova expedition had ever been completed. For four months, the pair trekked 1,795 miles across Antarctica's inhospitable landscape on a return journey from Scott's Terra Nova Hut on the north shore of Ross Island to the South Pole. In doing so, they also set the world record for the longest polar journey on foot. Walking an average of 17 miles daily in temperatures as low as -46°C, they hauled their own supplies by sled - a weight of almost 200kg.
On the outside of their polar jackets the two polar explorers wore their new Bremont Terra Nova chronometers. The watches were to become an essential tool in their navigation. Far too cold for any type of battery operated device, the light titanium Supermarine with GMT functionality and specially oiled mechanical movement became indispensable. Using the chronometer to measure longitude, the watch could also be used to point to the South Pole using the GMT watch hand and the sun.


Ben Saunders is a polar explorer and a record-breaking long-distance skier, with four North Pole expeditions under his belt. He is one of three people in history to ski solo to the North Pole, the youngest to do so by more than ten years, and holds the record for the longest solo Arctic journey by a Briton.