Been a long time since I've posted in LWIG. Been in the NBZ for a few years or so.
I see threads from members who got smokin' deals at the swap meet, flea market or pawn shops. I'm always exited for them (and yes, a little jealous too). Well, today was my turn. I left work, walked up to the bus stop, and guess what? Look what I found sitting under the bench...
[IMG]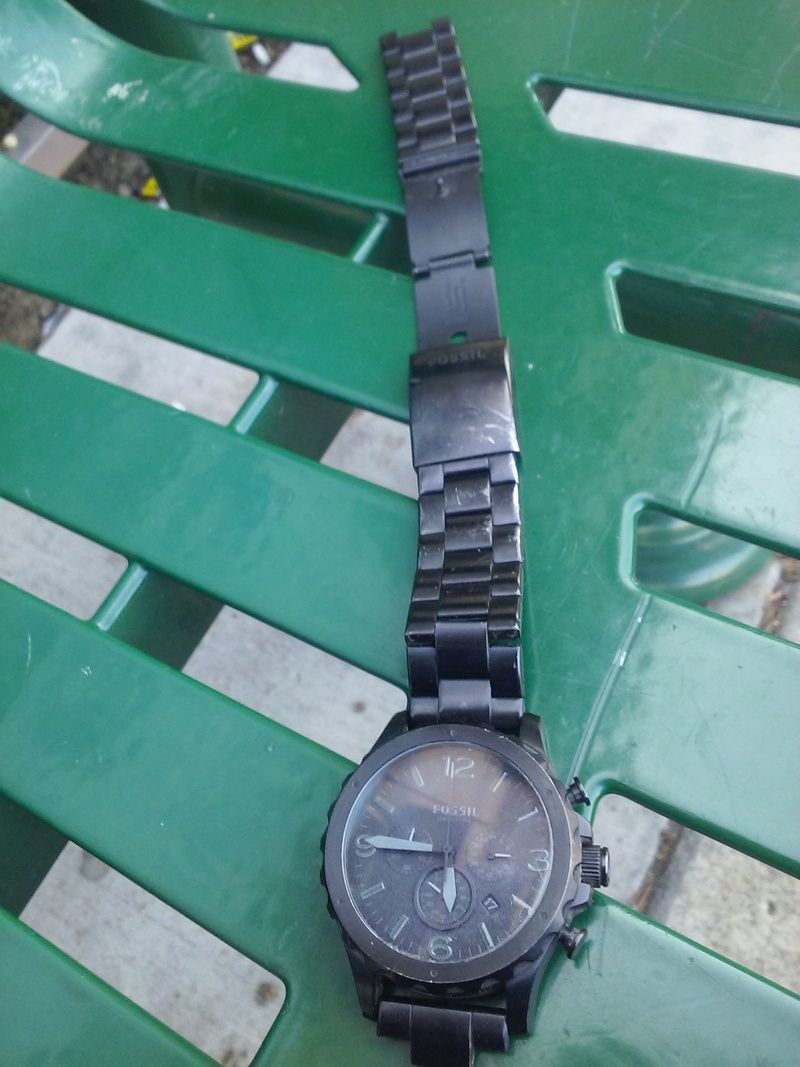 [/IMG]
It's a Fossil model #1470 "Nate" Chronograph. Looks like a pin fell out of the bracelet. I'm guessing the owner probably didn't even know they had lost it. It's a little scratched up (a few on the case and a few on the crystal) but nothing terrible. 45mm case x 12mm thick with a lightly textured dial. It is working although the 30 minute sub dial and chrono hands were out of alignment. I figured out how to correct the chrono hand (sub dial at 6:00) but not the 30 minute dial at 9:00. That's ok. I can live with it. One thing I found interesting about this movement is that the chrono hand resets counter clockwise. Anyone ever see that before?
I took it home and tried it on a few straps. This is the one I've decided on (for now anyway).
[IMG]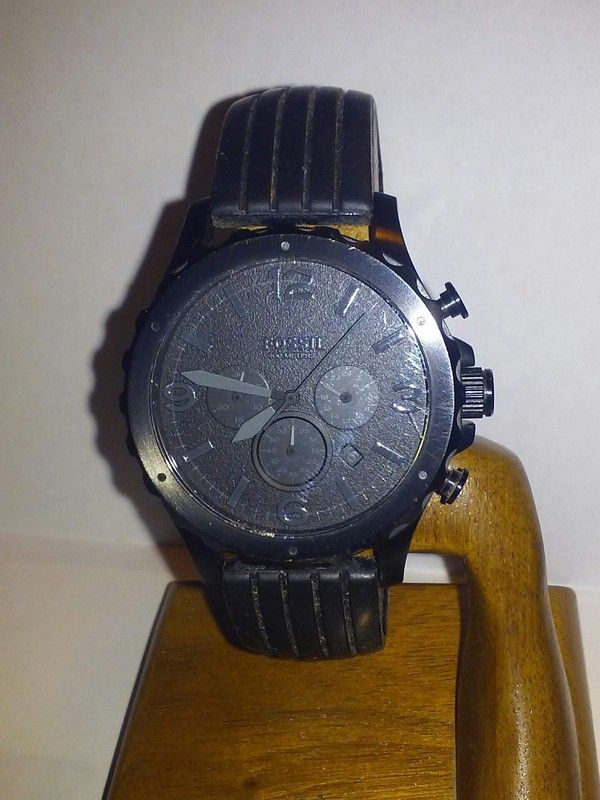 [/IMG]
[IMG]
[/IMG]
Anyway, that's the story of my bus stop find. Really nice to have a "new" watch on the wrist for a change. I'd almost forgotten what it feels like to wear something new (to me).
To whoever it was that lost it, I'm sorry for your loss and...thanks!