A century of Singer dials at the MIH
Jean Singer & Cie, more commonly known as Singer, celebrated its 100
th
anniversary in 2019.
The dial factory in La Chaux-de-Fonds brought this commemorative year to an end with a temporary exhibition at the Musée International d'Horlogerie (MIH), which echoes the publication of two books and the creation of 100 original watches.
The exhibition, whose scenography was designed by Ziegler & Ziegler, is simple, understated, sincere and accessible to all audiences. It is based on the publication Singer: centième 100
th
anniversary book by historian Corinne Chuard and retraces the history of the company through four periods:
The period between 1919-1950: from the creation of the company by Jean Singer and his sons Jean-Charles and Paul-Emile, to its dazzling success which enabled the company to establish itself at 32 Rue des Cretêts, where Singer has remained ever since.
The 1950-1975 period: the era of R. Engisch who, in 1971, upon the death of Jeanne Singer, received the company's shares as a legacy, as did his four fellow members of the executive management team.
1975-2012: the era of Jean-Claude Engisch who made Singer what it is today, one of the world's best dial manufacturers.
The period from 2012 to the present day, that of Joris Engisch, keeper of the keys for the decades to come.
To celebrate its century of existence in an original way, a collection of 100 Singer timepieces has been created, 10 of which are presented in the display cases specially designed for the MIH. The exhibition also shows that with the skills of the region's best suppliers, a challenge such as producing 100 original watches in record time is not insurmountable. It is also an original way of presenting the full range of the dial-maker's know-how.
Through this collection of watches, all different, Singer has endeavoured to highlight the professions that revolve around the profession, all of its skills and all the techniques available today for making a dial.
The exhibition can be viewed until March 29
th
2020 MIH. The historical publication Singer: centième and the book Singer: cent ans, cent montres (100 years, one hundred watches) are available at the MIH shop.
January 09, 2020
http://www.singersa.ch/themes/singer..._8_2016_EN.pdf
Its aim has always been to rank among the best dial manufacturers in Switzerland. Today the company works with the greatest names in watchmaking, who lay great store by its prompt service and high-quality products.
STRIP MACHINING LINE
ELEMENTS OF MOVEMENTS AND COGS
NACRE
BURNING
ROBOTIC VARNISHING BOOTH
INTERMEDIATE VISIT
DIAL SETTING
MANUAL FITTING OF WALL LIGHTS
POLISHING
CUTTING TOOLS
DECOR STRIKES
DECAL ON SEMI-AUTOMATIC MACHINE
CARBON
PVD SERVICE
SUBCONTRACTING
Our mass production processes are at your disposal to carry out one or more subcontracting operations in the production range of your products which may or may not be parts that we produce in-house (dual source). The list of possibilities is endless insofar as each operation or group of operations carried out on one of our products can be applied to parts of the same type but also to elements of the external covering of your watches or to all other parts to decorate.
Examples: PVD, Galvanization, Fund treatment, Machine or manual masking, Lacquering, Varnishing, Milling, Drilling, Diamond cutting, Guillochage,… But also Index, Symbols, Dials and Raw or finished highlights.
Our subcontracting service aims to guarantee quality and competitiveness equivalent to our series products, to collaborate and synchronize with your production in order to integrate us as an additional workshop to your organization while minimizing our impact on your manufacturing.
Finally, if our range of skills is not sufficient, we are completely open to developing processes for your subcontracting that our technical office will examine with interest.
Jean Singer & Cie SA , family business founded in 1919 by Mr. Jean Singer, was acquired in 1973 by Mr. Rolf Engisch who then began a deep restructuring imposed by the serious Swiss watch crisis of the 1970s. In 1975, Mr. Jean- Claude Engisch succeeds "at short notice" to his father who fell seriously ill. Little by little the company is refining its objective of being among the three best manufacturers of Swiss dials by perfectly targeting products and customers, mid and high-end.
The successes are numerous and the customers loyal and prestigious.
http://www.singersa.ch/themes/singer...018.1.1957.pdf
Our history
In 2008, Mr. Joris Engisch succeeded his father in his turn with the objective of continuing his work without missing the transformation of Swiss watchmaking and the world market by counting on a major asset: loyal women and men, with knowledge - make highly qualified.
Since then, the company has always aimed to develop, even to diversify, by integrating the need to reduce its deadlines and to guarantee competitive prices to maintain its place, because Swiss watchmaking always requires more flexibility and responsiveness in the production of its components without forgetting to constantly improve their quality. Our company invests and is committed to each of these aspects in our organization, with our staff and of course with our customers.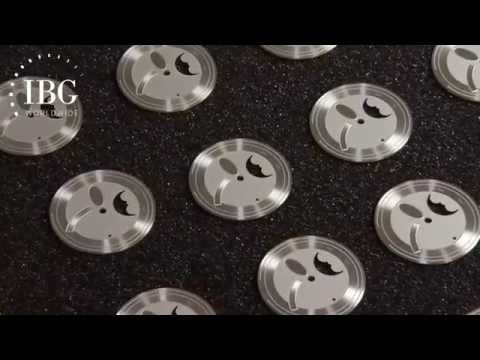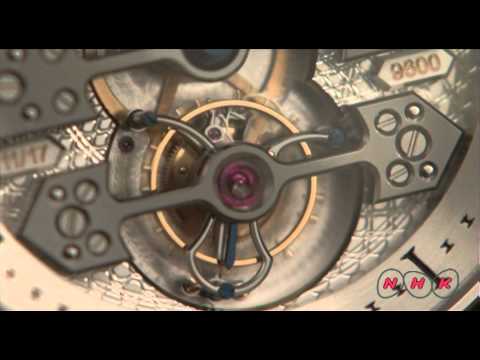 https://www.nytimes.com/2018/11/14/fashion/watches-la-chaux-de-fonds-switzerland.html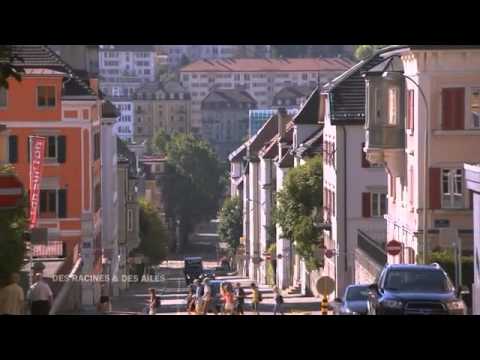 Le Corbusier's early houses are clustered close together on chemin de Pouillerel on a hill overlooking La Chaux-de-Fonds.
It's interesting to note that a block of flats has in the intervening years gone up in the middle of these houses. The concrete block, dating from the 1960s, was obviously influenced by Le Corbusier, as was all such housing of the 20th century.
The fine arts museum, library and Villa Schwob are much more centrally located and close to La Chaux-de-Fonds' main avenue, Léopold-Robert.
Another Le Corbusier house, the Villa Favre-Jacot, is located eight kilometres away in the village of Le Locle.
Watchmaking centre
As in the architect's time, La Chaux-de-Fonds is still a watchmaking centre and houses the International Watchmaking Museum.
La Chaux-de-Fonds was awarded the prestigious Wakker Prize for heritage protection in 1994 but many find it a very unusual Swiss town, with its high-rise buildings and streets laid out in a grid pattern.

It was rebuilt in this fashion after the town was destroyed by fire near the end of the 18th century.