Tyme Master
Founding Member
Joined

Jul 17, 2014
Messages

37,459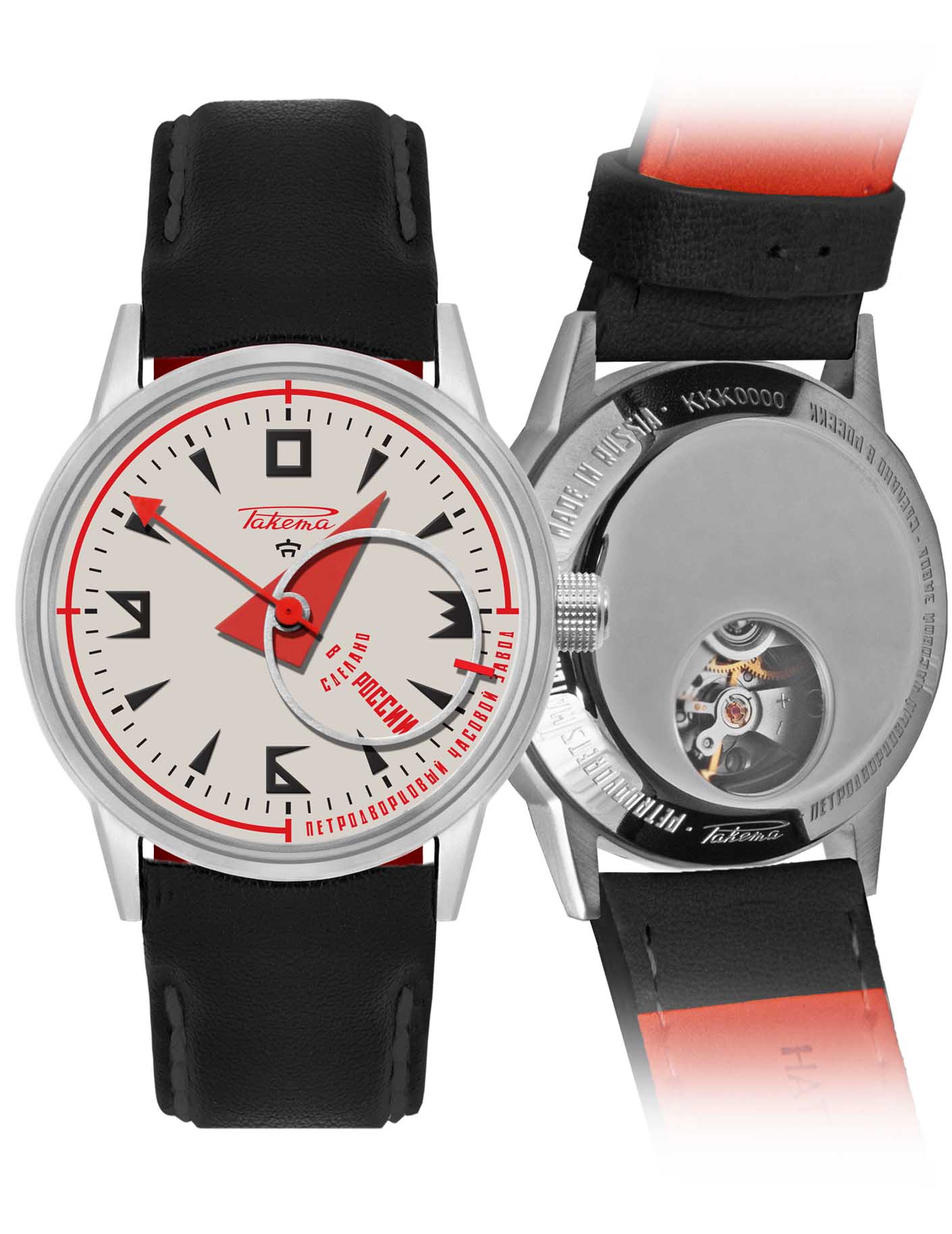 Nov 15, 2020
aBlogtoWatch
Raketa Avant-Garde 0240 Watch Review | aBlogtoWatch
Ariel Adams of aBlogtoWatch reviews the Raketa Avant-Garde 0240 watch. The design of the watch dial is, as its name denotes, directly inspired by era-appropriate early-century avant-garde visual artists such as Kandinsky and Malevich, with an uneven triangle hour hand and a ring-style minute hand. The 40.5mm-wide brushed steel case contains an in-house Raketa caliber 2615 movement which operates at 2.5Hz and offers 40 hours of power reserve. The case is topped with a highly-domed anti-reflective coated sapphire crystal, and a red cabochon sits in the crown. The watch is water resistant to 50m. Pricing is 1300 Euros.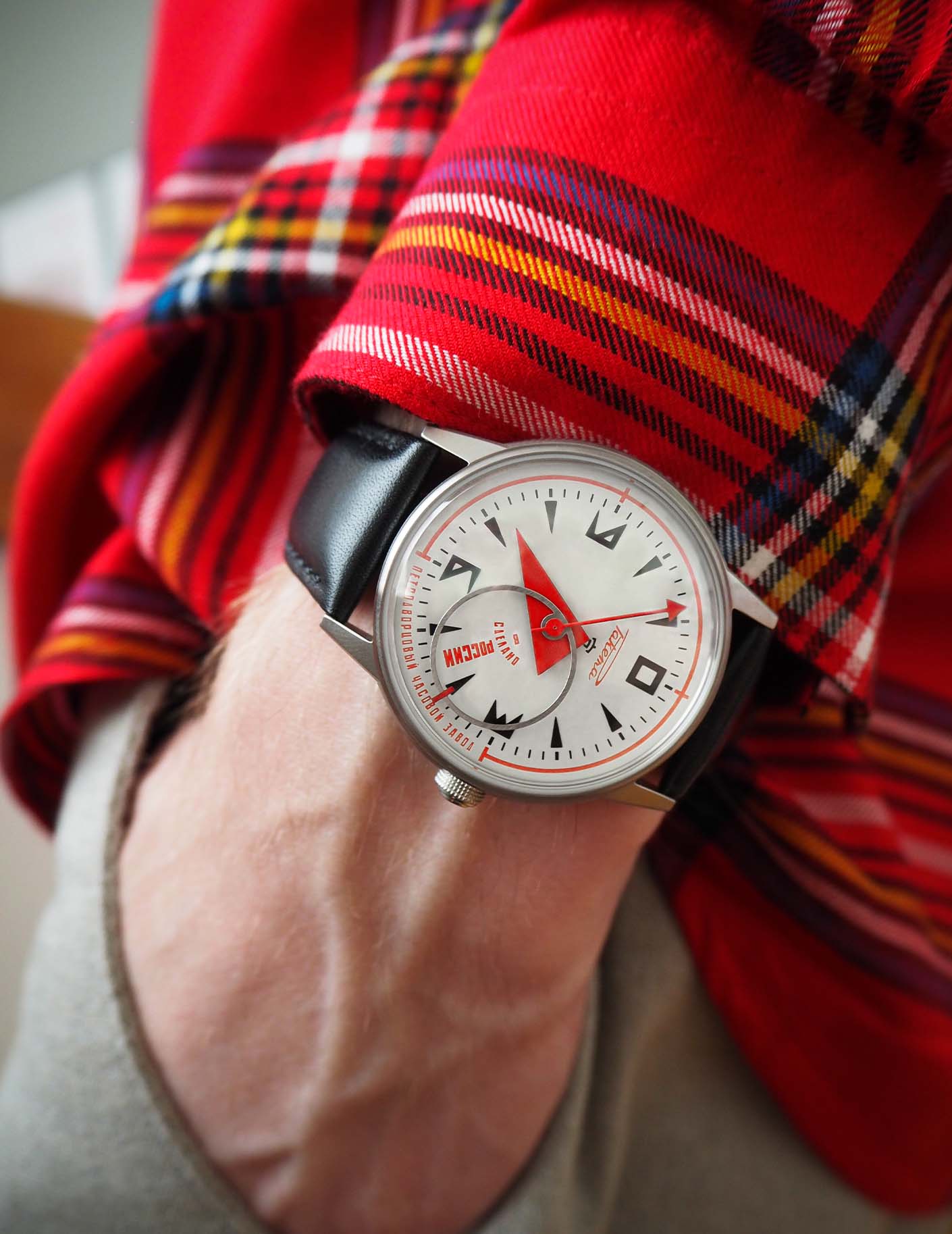 This watch celebrates Russia's avant-garde art and Raketa's legacy of dabbling with the unconventional.
At the beginning of the 20th century, Russian avant-garde artists such as Malevich and Kandinsky decided to radically move away from mainstream classic art towards a new form of abstract art that was free from any kind of association with our physical world: their paintings are characterised by colourful shapes freely floating in an endless white space where the rules of gravity do not exist.
Raketa, which often stands out from mainstream watches, has designed a watch which not only celebrates Russia's avant-garde artistic movement but also opens a new way in showing the movement of time: its very unusual hands, in the form of round and triangular shapes, float around a dial which is itself designed in an avant-garde style. Why should the design of watch hands always follow the same pattern?
The movement of these abstract shapes is powered by an automatic movement entirely designed and produced at the Raketa Watch Factory in Saint Petersburg.
https://www.ablogtowatch.com/hands-on-raketa-avant-garde-watch/
https://raketa.com/w/en/movement/